How to get Season 26 Winner Pass in PUBG Mobile Lite. One of the greatest methods to get cosmetics is through the Winner Pass of the PUBG Mobile Lite. Every month a new pass with intriguing goods will be issued. The Winner Pass Season 26 started on 1 July 2021 and ends on 30 July 2021.
There is a free version, however the benefits in contrast to the premium version are comparatively smaller. The Elite Upgrade and Elite Upgrade Plus cost respectively 280 BC and 800 BC.
Steps to obtain PUBG Mobile Lite Winner Pass Season 26
Users can follow the steps listed below: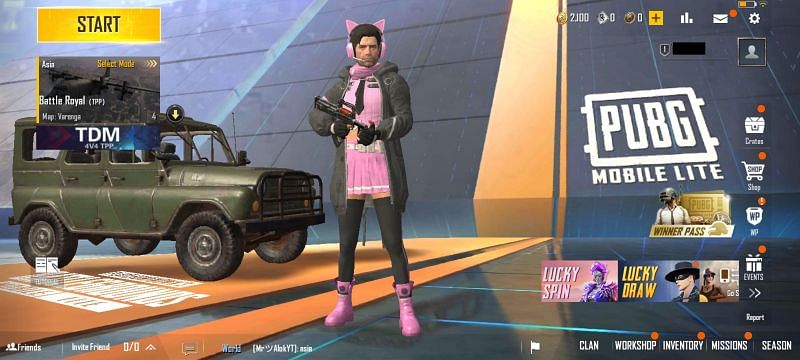 Players must open PUBG Mobile Lite and click on the WP icon.
The new Season 26 Winner Pass will appear on the users' screens. They must then click on the "Upgrade Pass" option.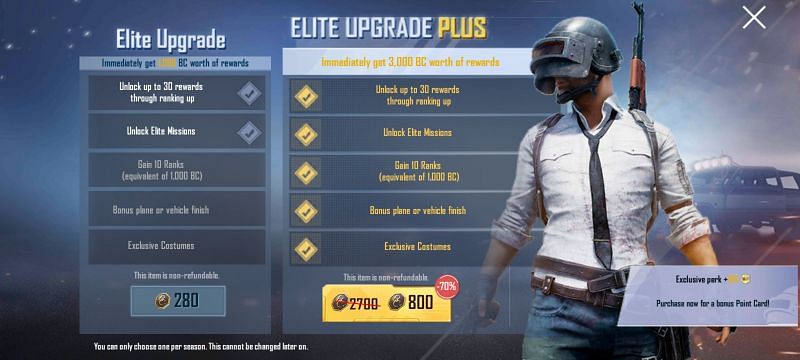 Two different paid versions of the pass will show up. Press the button present below the preferred one.
A dialog box will show up, asking players to confirm the purchase. Upon doing so, the BC will be deducted, and the pass will be purchased.
PUBG Mobile Lite Winner Pass Season 26 rewards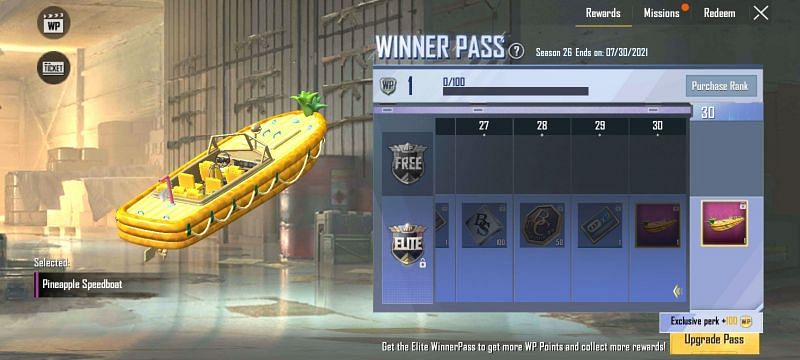 Here is the list of all paid rewards for Winner Pass Season 26
WP Rank 1: Cute Kitten Top and Dynamic Wave dance
WP Rank 2: Season Portable Closet
WP Rank 3: 35 BC
WP Rank 4: 2x EXP Card: 1-Hour
WP Rank 5: Capricorn – Pan
WP Rank 6: Mission Card (Season 26)
WP Rank 7: 1000 BP
WP Rank 8: 45 BC
WP Rank 9: 2x EXP Card: 1-Hour
WP Rank 10: Nightmare's Helmet and Black Shark Finish
WP Rank 11: 2x BP Card: 1-Hour
WP Rank 12: Tattered Bear Headgear
WP Rank 13: 50 BC
WP Rank 14: Mission Card (Season 26)
WP Rank 15: Buskin' Monkey Backpack
WP Rank 16: 2x BP Card: 1-Hour
WP Rank 17: 100 Silver
WP Rank 18: 50 BC
WP Rank 19: 2x EXP Card: 1-Hour
WP Rank 20: Tattered Bear Set
WP Rank 21: 2x BP Card: 1-Hour
WP Rank 22: WP Gold crate
WP Rank 23: 50 BC
WP Rank 24: 2x EXP Card: 1-Hour
WP Rank 25: Invader – AKM
WP Rank 26: 2x BP Card: 1-Hour
WP Rank 27: 100 Silver
WP Rank 28: 50 BC
WP Rank 29: 2x EXP Card: 1-Hour
WP Rank 30: Pineapple Speedboat